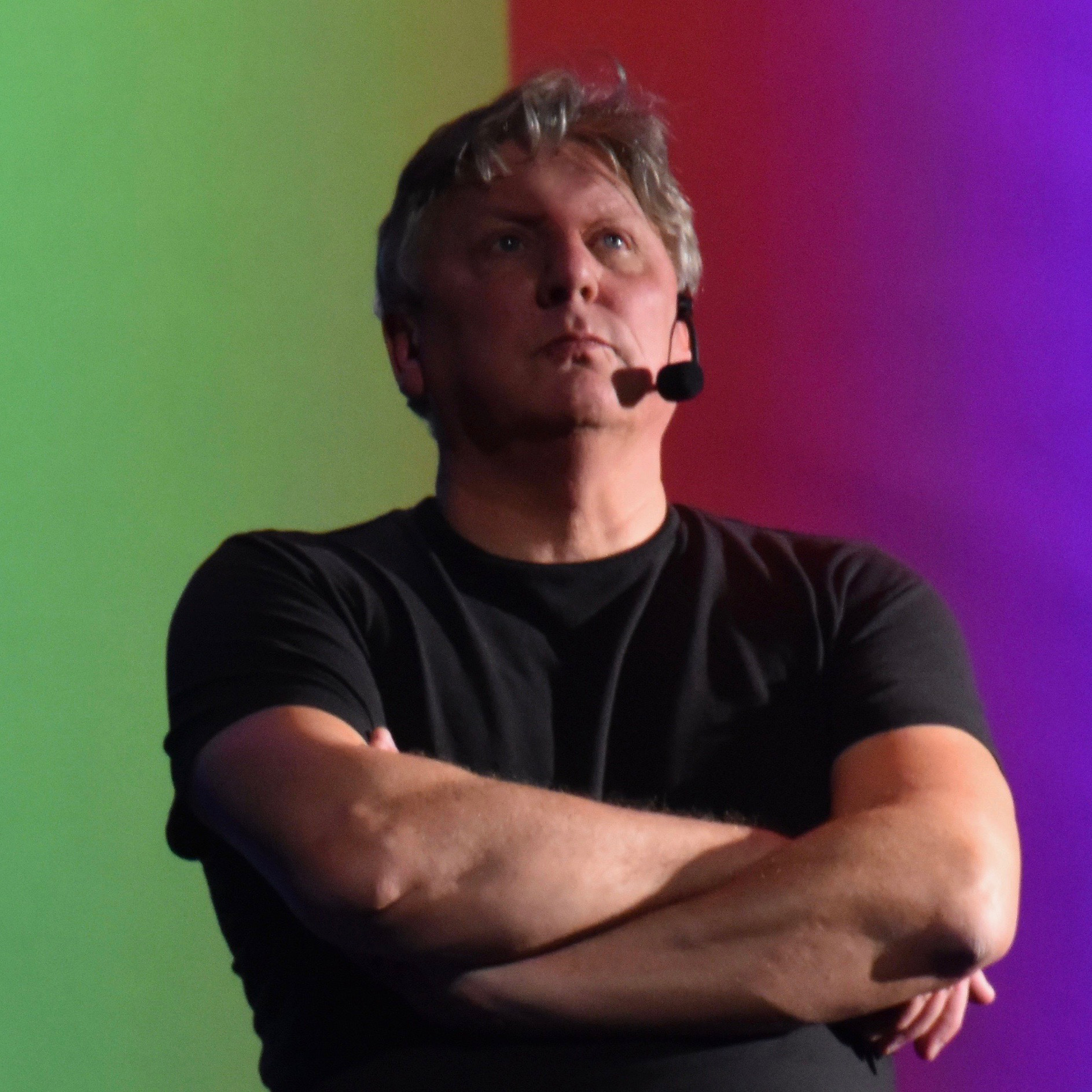 Patrick Dunning, Signature Project
Monday Oct. 24, 12:30 – 1:30 p.m.
Patrick Dunning, a multimedia artist who has traveled throughout the United States for the past 20 years highlighting a multifaceted art project, has been added as a keynote speaker to the New Jersey School Boards Association's annual Workshop, Oct. 24-26 in Atlantic City.
The Signature Project, which Dunning has performed at hundreds of schools, colleges and corporate events, weaves common threads that bind us all together.
At The Signature Project's core is a huge 76-foot-by-36-foot mural, which will be comprised of 171 canvases layered with hidden secrets. The project was conceived in 1992, with Dunning seeking to create a new artform: a human tapestry that could be completed only by collaborating with over 1 million people.
The project is a combination of theater, performance art, visual arts, music, mathematics, science and technology and cultural diversity. The finished painting will be a collection of layered images, one of which will be made entirely of individual signatures, while others will be revealed by using X-rays, magnetic fields or ultraviolet lights. He'll perform the show, which has earned rave reviews off Broadway, Monday, Oct. 24, from 12:30 p.m. to 1:30 p.m. in Room 302 of the Atlantic City Convention Center.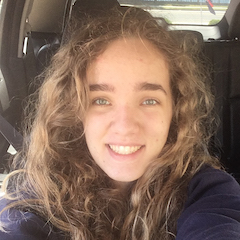 Lauren Knopp, Student Representative
Tuesday, Oct. 25, 11 a.m. – 12 p.m.
Lauren is a rising senior at Ocean City High School in Ocean City. She is passionate about serving on the student council, coding, and performing in musicals and plays with Ocean City's drama guild. Lauren has also been awarded the National Cyber Scholarship which spurred her interest in promoting computer science education in her community. After a few difficult years with COVID-19, she hopes to promote better mental health and higher student morale in her local school district.
Since 1976, NJASC has elected the Student Representative to the New Jersey State Board of Education, who also serves as one of the State Board of Education's nine State Officers. The term of office for the Student Representative, as defined by the State Board of Education, is from July 1 to June 30 of the following year.
Each month, the Student Representative reports to the State Board of Education on a topic of interest to students and also offers feedback to other State Board members on a variety of issues that affect students throughout the Garden State.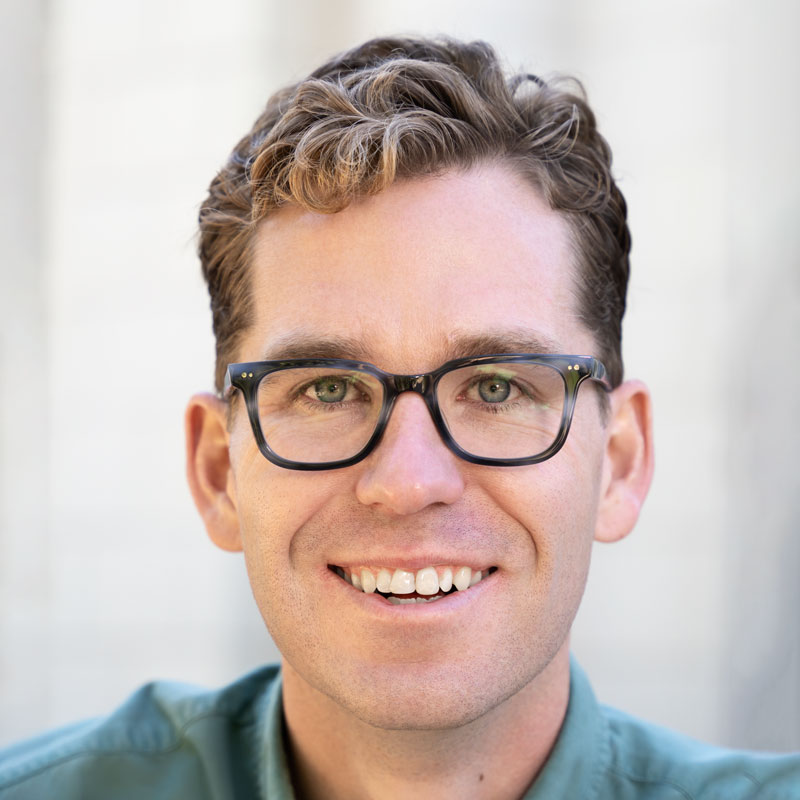 Jon Staff, Founder and CEO, Getaway
Wednesday, Oct. 26, 11 a.m. – 12 p.m.
The New Jersey School Boards Association is proud to welcome Jon Staff, the founder and CEO of Getaway, as the keynote speaker at Workshop 2022. He will talk about the importance of rest to students, educators and all who support them.
Staff's presentation will take place Wednesday, Oct. 26 at 11 a.m. in the Investors Bank Theater on the Exhibit Floor at Workshop.
Getaway provides simple, unplugged escapes to tiny cabins outside of major cities across the United States. It grew from Staff's lifelong appreciation for the great outdoors, having grown up in a cabin in rural northern Minnesota.
Staff earned inclusion in Crain's inaugural LGBTQ Leaders & Executives list and is the author of Getting Away: 75 Everyday Practices for Finding Balance in Our Always-On World, a guide to unplugging and reconnecting with what really matters on a daily basis. He is also an Ali Forney Center Capital Campaign Committee member, Point Foundation mentor and a Harvard Business School Entrepreneur-in-Residence.
He earned his AB and MBA from Harvard University and lives in Brooklyn and Boston with his partner, Michael.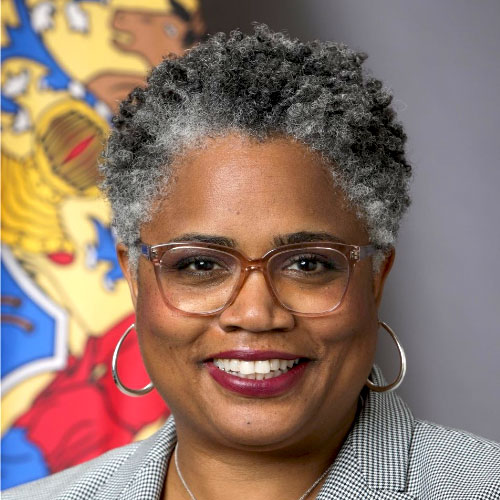 Dr. Angelica Allen-McMillan, Acting Commissioner
Wednesday, Oct. 26, 1 p.m. – 2 p.m.
On October 20, 2020, Dr. Angelica Allen-McMillan was nominated by Governor Phil Murphy to serve as Commissioner of the New Jersey Department of Education. 
Acting Commissioner Allen-McMillan is a proud product of a New Jersey public school education. She is also a passionate educator and an inspirational public speaker. "I understand and value the importance of strong relationships between people as a path to learning," said Acting Commissioner Allen-McMillan, "and I am deeply committed to the wellbeing of children both inside and outside of the classroom." 
Acting Commissioner Allen-McMillan plans to utilize the lessons learned through her 25-year career in public education to lead a Department of Education that is quick to listen, precise in its execution, and ready to advance access to a high-quality education for all students. She began her career in education as a substitute teacher in Essex County and taught in East Orange Public Schools before she launched the Marion P. Thomas Charter School in Newark. She served as an assistant principal and principal in the South Orange-Maplewood School District, and as an assistant superintendent in both Irvington Public Schools and Newark Public Schools. Most recently, Acting Commissioner Allen-McMillan served the New Jersey Department of Education as the Interim Executive County Superintendent for Morris County. She welcomes the opportunity to join an organization with the goal of strengthening teaching, leading, and learning in order to increase educational equity for New Jersey's 1.4 million students. 
A parent of three, Acting Commissioner Allen-McMillan has also served on the Montclair Board of Education, where she focused her expertise in the area of special education. She also volunteered as a PTA Executive Board member while her children were in elementary school, coordinating fundraising efforts and promoting parental involvement in all facets of school. 
Acting Commissioner Allen-McMillan holds a bachelor's degree in industrial and labor relations from Cornell University, and she earned a master's in educational administration, as well as a doctorate in education, leadership, management and policy, from Seton Hall University. 
She has served as trustee for the County College of Morris and as a board of education member of the Morris County School of Technology. She has received numerous awards and has been featured in many publications ranging from local news outlets to U.S. News & World Report. She continues to be involved with her alma mater, such as assisting with alumni relations and serving on the Cornell University Library Advisory Council. One of her greatest joys professionally was serving as a mentor for aspiring administrators through New Jersey Leaders to Leaders, the state-approved comprehensive mentoring and induction program for new school administrators. 
She will serve as Acting Commissioner pending confirmation by the State Senate.